There is no other way to say this, I adore Many & Melissa! These two ladies are some of the sweetest, kindest people I have had the pleasure of working with. You might remember their beautiful golden summer's evening engagement session not too long ago. Well their wedding day was beautiful, filled with love and family. Though the weather was a bit different. Driving up to Stevenson Washington I was a bit worried about the weather, but as luck would have it we ended up shooting portraits during the one dry hour of the day. It was rainy, but the entire day was so full of love you would have never known it with the smiles going around. I had a wonderful time getting to know friends and family, and of course taking some lovely photos of our happy couple. I should also give out a huge thank you to my right hand diva of the day Ms Heather Espana. She took some of the photos you see below.
Here are a few of my favorites so far: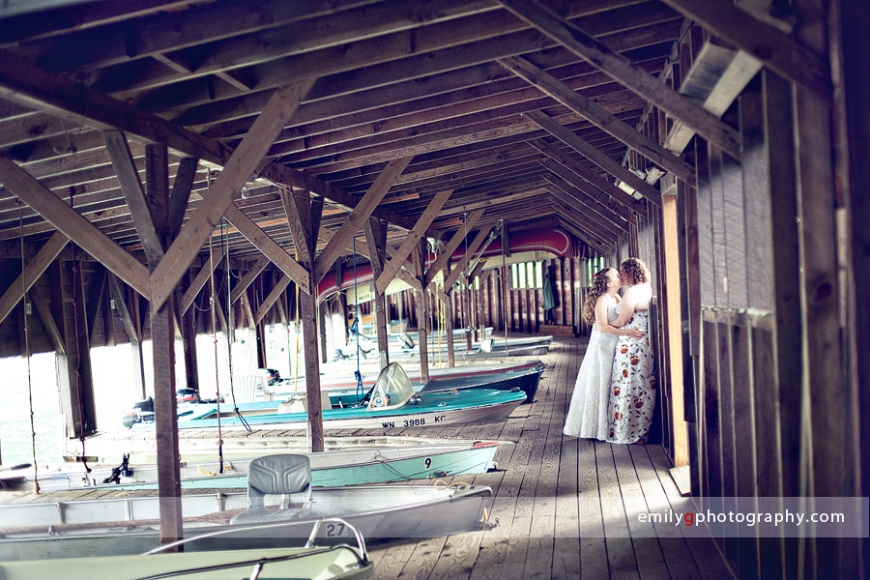 Mandy & Melssa, thank yo uso much for having us out to be a part of your big day. I had a wonderful time, you two are the sweetest! I hope you like your peek. I will have more very soon! Friends and family members, please leave a comment below if you would like the link when the whole gallery is ready!
xo em